Join Prime Partners
Captcha is not valid
Captcha verification has expired, please verify and try again
System notification
Your account has been suspended. For more information, please contact the Risk Management Team at [email protected]
Already registered
Your email address is already associated with an existing account in PrimePartners.
Please login or contact us at

[email protected]
Confirmation
Your password was sent to your email.
Please check your inbox.
Error
Our system has a malfunction, please try again later.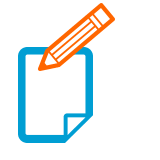 Hi, you have finished your part in registering with Prime Partners.
We're doing the paperwork back here... so, please bear with us.

Hang in there... we're sending your data
Now we're creating your user account
Nearly there... just telling everyone you're joining the team
Mission accomplished! Account created successfully!